The Littlest BULL

is an authentic ballad in the tradition 

of the Old West.  It tells the story of a young cowgirl named Tibbs and her struggle 

to raise a motherless calf.

From ranch life to rodeo arena,

Tibbs proves that determination 

and grit make the champion.

For Middle Grade Readers

through Adult

ON THE FARM

is such a happy book - very popular with

preschool and beginning readers.

I've had letters from parents telling me 

that their little ones want to hear the poems 

every night!

As you can see from the

cover, the illustrations

are delightful!

CHEROOT's beautiful artwork, exciting 

adventure story plus an appendix and glossary 

make this a special book for early readers. 

CHEROOT is a little chipmunk who lives in the beautiful forest.  For such a tiny creature things can be very dangerous!  Read how CHEROOT confronts the cougar, Quechua, with the help of his forest friends, Ouzel and Lug.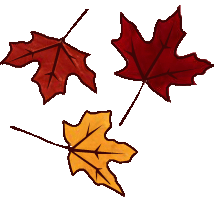 For Pre-School Boys and.....

their Grandmas!

Everyday a little boy looks

to see what treasures are hiding 

inside his Grandma's pocket.

This is a delightful 

Read-to-Me/Early Reader 

book for little boys.

Step into the enchanted village of 

Ina Claire for a wonderful adventure 

with Edie and Emma who are 

On a Journey to Mirth!

This is a best friend chapter book

for young girls between the

ages of 7 and 10.

Lovely illustrations by Kim Sponaugle

compliment each chapter.

 A Chapter Book for boys and girls

There's a BIG THING that's come to the pond and a little frog who is not happy about it!  Unexpected adventure awaits young readers in this gentle, flowing story with unforgettable watercolor images.

click HERE to learn more!
Hi!  Thanks for stopping by.  

Scroll down to see each book 

and link to book pages.  

Little boys need lots of help

in learning about good behavior.

BE GOOD BOYS combines

fun poetry and delightful

illustrations to help little guys

in their struggle to do what is right.

Read-to-Me/Intermediate Reader

Click on this 
link
 to visit the book 
page, read a poem, and see more 

of the happy illustrations.

THE PANDA BANDA

AND OTHER POEMS FOR CHILDREN

A READ-TO-ME

 INTERMEDIATE READER

This book of poetry is as fun as can be!

PLUS there are fabulous illustrations from 

ARTISTS AROUND the WORLD

Sardinia   The Philippines

Russia   China   India

and USA!

Alliteration is the key to teaching the sounds the letters make.  In ABC POETRY each letter 

of the alphabet tells a delightful story 

in rhyme and repeats its very special sound 

over and over to capture the child's listening ear.  

Unusual words and phrases are introduced, 

making this a wonderful read-to-me ABC book

meant to be enjoyed by children 

and the adult reading to them! 

PONS

AND THE MIRACLE OF

RÉUNION ISLAND

A Chapter Book

for Intermediate Readers

Pons and the Miracle of Réunion Island is a vivid and exciting adventure story for boys and girls. 

Beautiful color illustrations 

by Barbara Dessí 

compliment each chapter.